Strabismus in children and adults
Cases of pre and postoperative strabismus.
For adults
In low-grade deviations or small angles of misalignments, surgery is the most appropriate treatment option, together with glasses, prisms or visual therapy.
Surgery is very effective in terms of aesthetic results.
Accommodative strabismus can only be corrected with glasses or contact lenses. The refractive error causing strabismus may be corrected with refractive surgery, eliminating the strabismus in passing, without the need for surgery.
Adult with convergent strabismus before and after surgery.
For children
Convergent strabismus and hypermetropia can only be optically corrected (glasses or contact lenses). In all other cases, surgery may be required in addition to optical correction. The surgery is simple, but will require a general anaesthesia in the case of children.
If divergent strabismus occurs from birth, we first request a neurological examination, as this type of strabismus may be accompanied by a prior pathology.
Convergent strabismus can be corrected with glasses or contact lenses.
Frequently Asked Questions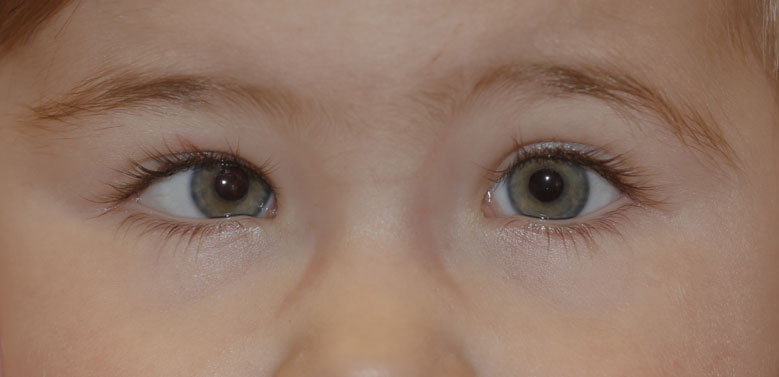 Before commenting on what congenital strabismus is, keep in mind that strabismus can be classified in relation to several factors:…